I recently installed a PV solar grid-tie system in my house in Guatemala City. I posted the basics on https://gringo2gt.com. Here are the details.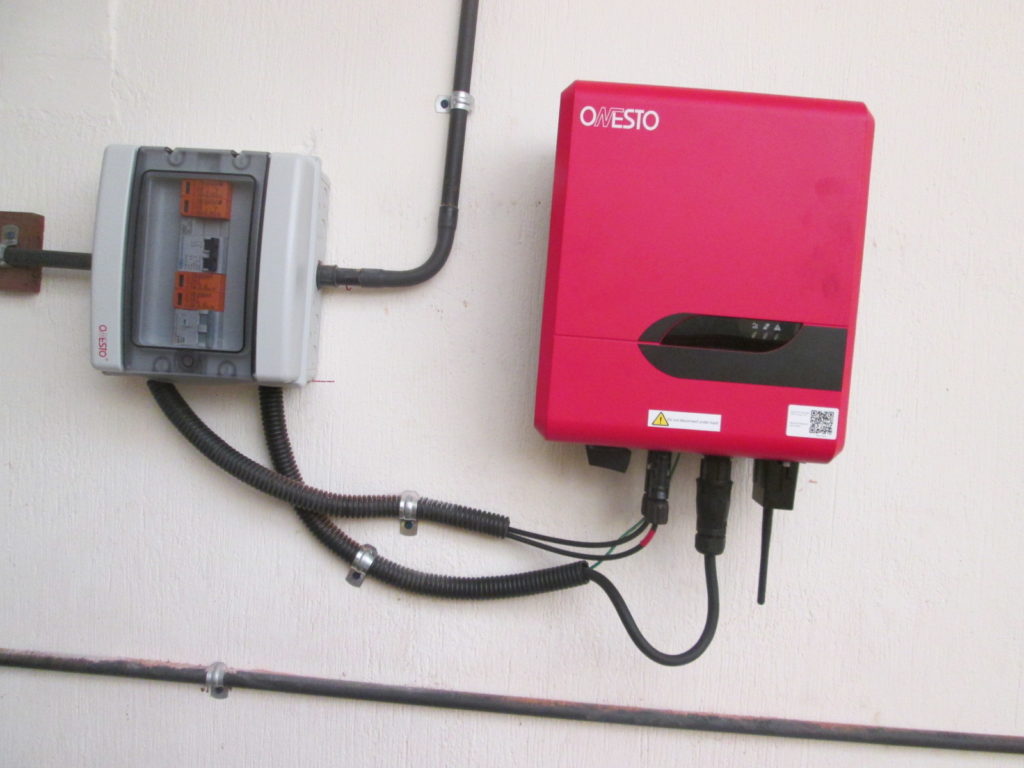 The inverter has a capacity of 3000 watts and includes WiFi and Bluetooth so you can talk to it. In the box on the left are DC and AC breakers, a DC fuse, and both DC and AC surge suppressors.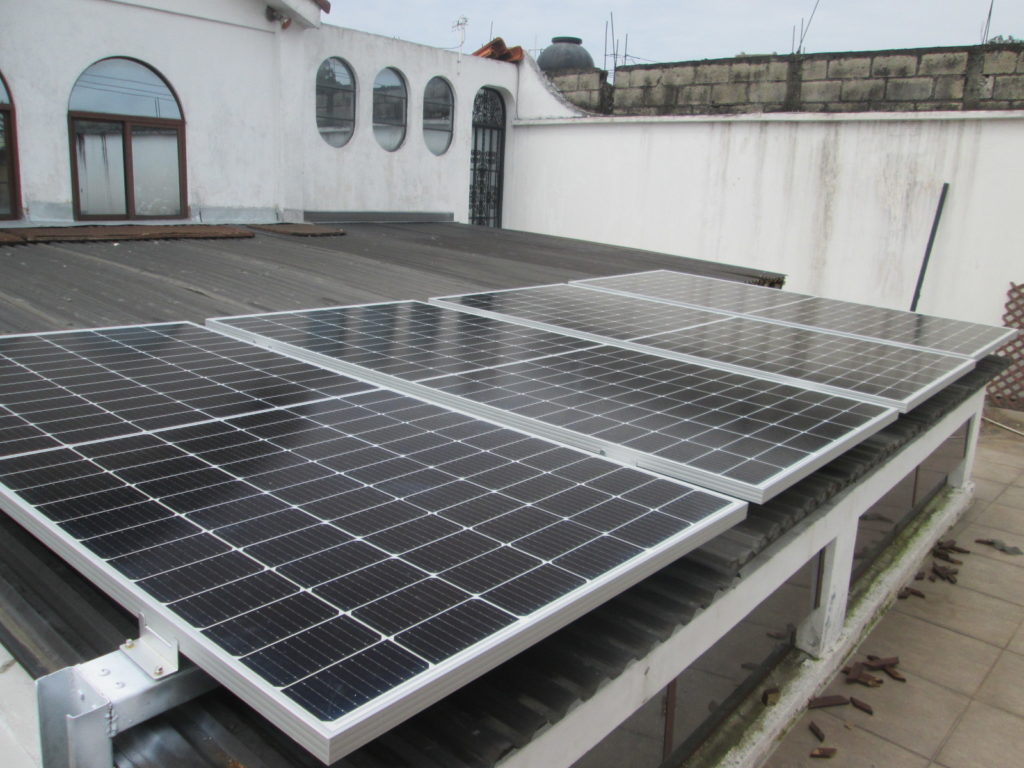 The house has a large area over the dining room with a transparent roof (and too much sun inside). The panels are mounted over part of this roof area. I had to make the mount myself to place it about two inches above the roof area sloping slightly to the south.
Before using the system it had to be "approved" by EEGSA, the electric utility. Well, not much of an inspection — they just took some photos. They then changed the meter for a bi-directional unit and I was up and running.
Performance
Here in Guatemala you can expect to generate about six times the wattage of the panels per day. I have 1800 watts of panels so 7200 watt hours per day would be about right. I am seeing a bit more than this on average, about 8000 watt hours. Considering this is the rainy season, everything is working very well.
The system cost me about $2400. Electricity costs about $.17/kWh and, unlike most places in the U.S., you get paid that retail price for however much you generate up to your usage. Assuming I get about 8000 Wh per day that is 2,920 kWh/year. Or almost $500 per year in savings. Clearly a good investment.